Rockbitch: Sex, Music and the Goddess
I first encountered Rockbitch via a documentary called This is Rockbitch which screened on TV here recently. This introduction to a wild bunch of women came as something of a shock (even for a 10pm Friday slot), but I was immediately fascinated.

Rockbitch is a group of mostly lesbian women who live in a commune in France. They are pagans and they have polyamorous relationships with one another. The practise sex magic and engage in plenty of non-conventional sexual behaviour.

Rockbitch is also a band. For some years they toured Europe, playing heavy rock semi nude and engaging in explicit sexual acts on stage. This included throwing "The Golden Condom" into the audience, and promising to have sex with anyone - male or female - who caught it. Their videos feature onstage fisting, cunnilingus, and guitarist Babe lowering herself onto a dildo strapped to a male audience member's head - all while playing a complicated guitar solo.

Their songs include plenty of provocative lyrics and imagery, and almost all of them deal with sex. Song titles include Fistfuck and Whore of Satan.

Eventually they gave up touring, firstly because they had been repeatedly harassed by police over their performances, and secondly because they grew tired of the sexism they encountered within the music industry.

Their site elaborates. "We could fill a book with stories, of agents refusing to speak to our female manageress, insisting on talking business with a man; of venue owners refusing to pay money to her, or the women in the band, but insisting on giving our fee to a hired male roadie - as the responsible one; of sabotage by male support bands or crew after seeing our musicianship in soundchecks." The band now only gives private performances.

Rockbitch are, quite simply, unique. Their philosophy could be described as a form of radical feminism, and yet the title doesn't suit them. They live their lives in pursuit of what they believe to be their true sexuality, unchained from the restrictions that society places on them. In a way, they are tapping into the raw animal elements of sex; they have sex whenever they feel like it, and with whomever they wish. They go nude when it suits them, and sometimes to provoke a reaction (as when three of them walked around Amsterdam for a day sans clothes).

They take nourishment from controversy, it seems, and yet they are totally immersed in following their beliefs.

One of these is a form of goddess-worship through sex. Rockbitch honour their own personal goddess, and conduct various sex rituals as part of their own individualised religion. This Is Rockbitch depicted some of these, including a group meditation focused on two members' orgasms, and an outdoor gathering where one woman felt compelled to masturbate. These women see sex as a conduit to the divine, and put it into practice at every opportunity. They also feature photographic essays of their ritual on the members only site rockbitch.com

The song Diva, featured on their debut album, tells of their devotion to the goddess: "I gave my soul to the Diva..."

Rockbitch are a fascinating combination of sex and the goddess, and I admire them greatly.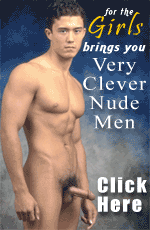 The Amazing Planet of Sex
Did you know that in Germany, a man set himself up as a special psychic who could tell the future by feeling people's bottoms?

Or that if British women had to choose between sex with Brad Pitt and a Creme Brulee, they'd take the dessert?

Did you know that 28% of survey respondents thought presidential candidate Al Gore wore a sexy thong while on the campaign trail?

Or that on May 9 every year, the Brazililan city of Esperanta holds its annual Orgasm Day?

The world is full of crazy sex stories, and I'm pleased to say that I get to write about them every month. You won't believe some of the weird stuff I read about... and only a small amount makes it into my column Planet Sex at For The Girls ezine. It's a lot of fun, wondering why so many women have cut off their husband's penises, or why Pandas need porn to procreate.

If you want to read all the Planet Sex columns, you'll find them at For The Girls. This great women's site has so many great things on offer. There are plenty of other columns and articles, not to mention hunky naked men, couples galleries, movies, male strippers and heaps more. I do recommend heading over and taking a look at For The Girls.

- Karen J, writer.